Baptist Temple Scouts Dinner
---
Every year the Scouts of Baptist Temple get together and have a Thanksgiving/Awards Dinner. The groups that were there was the Girl Scouts, Cub Scouts, Venturing Crew, and Boy Scout Troop. The dinner is equivalant to a Court of Honor. The boys and girls are giving what merit badges and advancement they had earned over the year and some before this year. It gives the parents a chance to see what the scouts have been up to in advancing. This year was another good one with about 75 people showing up to eat and see there kids recieve the honors. Below are some pictures of the scouts, family, and the food.
---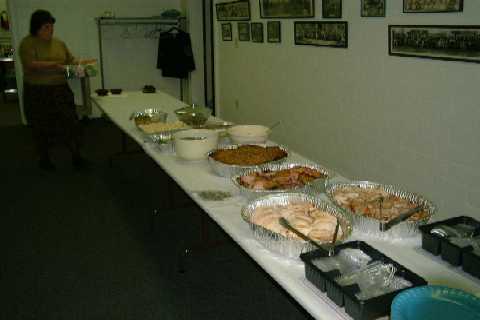 Here is some of the food that we had at our Thanksgiving Dinner.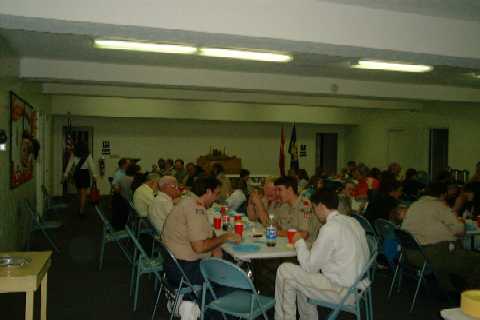 Everyone chow down! Everyone is eating before the Awards Ceremony.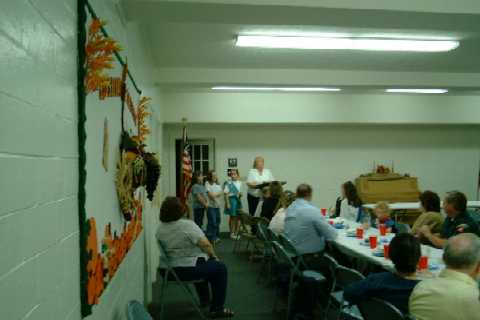 Here is Karen with her Girl Scouts, recieving there awards.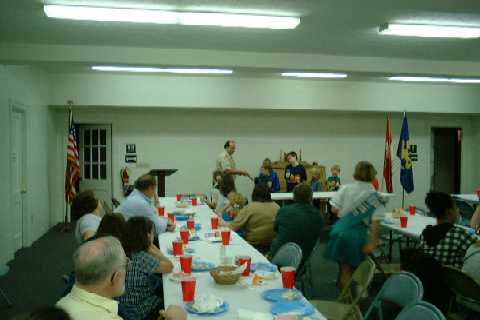 Here is Micheal Bowsher with his Cub Scouts recieveing there awards.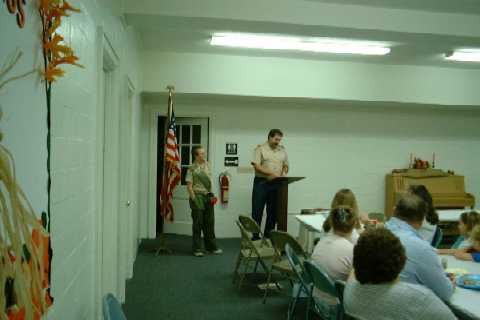 Here is Josh Deel recieving his awards for the year. Josh pulled in the most for Troop 42 this year.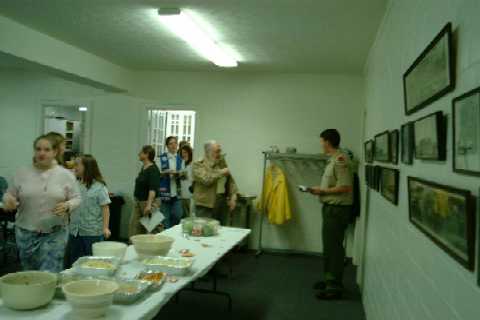 Assistant Scoutmaster Joey Black stands next to the door saying goodbye to everyone.
---

Back To Troop Activities.